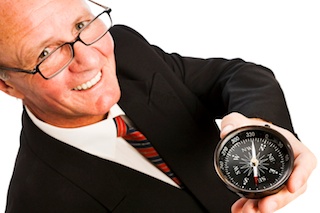 "Leadership is the art of getting someone else to do something you want done because he wants to do it." - Dwight Eisenhower (34th US President)
Easier said than done! Research has shown that many executives fail in their jobs or, at the very least, struggle to succeed not because of a lack of astuteness in their work but because of poor interpersonal effectiveness. Organisations have begun to realise that retaining and developing their key talent plays an important role in staying competitive in the global arena. Therefore, it is not surprising that Executive Coaching has become one of the fastest growing tools that organisations employ to invest in and develop their "high potentials".
What is Executive Navigation?
Every executive coaching begins as a strategic intervention within an organisation to improve the performance of its key talent in leadership roles and to retain them in the organisation. The N.E.W.S.® Executive Coaching process is based on one-to-one coaching sessions tailored to provide the busy executive the right development tools to help navigate his or her way through changes and overcome any difficulties or blockages to effectively fulfil the role and the responsibilities attached to it.
For more details on the coaching, please download the data sheet.
Click below for details on more solutions or contact us today.